Cassette Store Day - 1 Month Away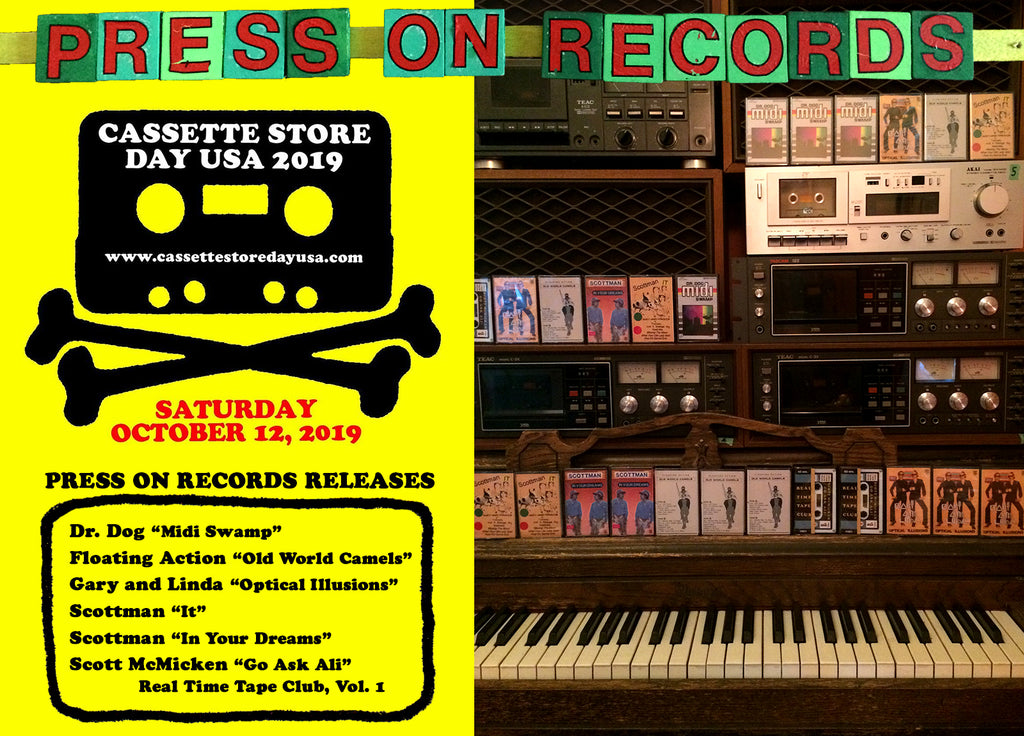 Cassette Store Day is all about celebrating the cassette tape! Started in 2013, Cassette Store Day seeks to bring attention to the artists, labels, stores, and fans that make, buy, sell, and keep the cassette format of music listening alive and well.
This year's CSD is on Saturday, October 12th. The list of the 2019 Cassette Store Day releases, participating labels, and record stores are up now at Brooklyn Vegan.
There's 1 month until Cassette Store Day! We'll have some special giveaways for people who order tapes from us on that day (Oct. 12th) and we'll let you know which stores across the country will have our Press On tapes on hand.